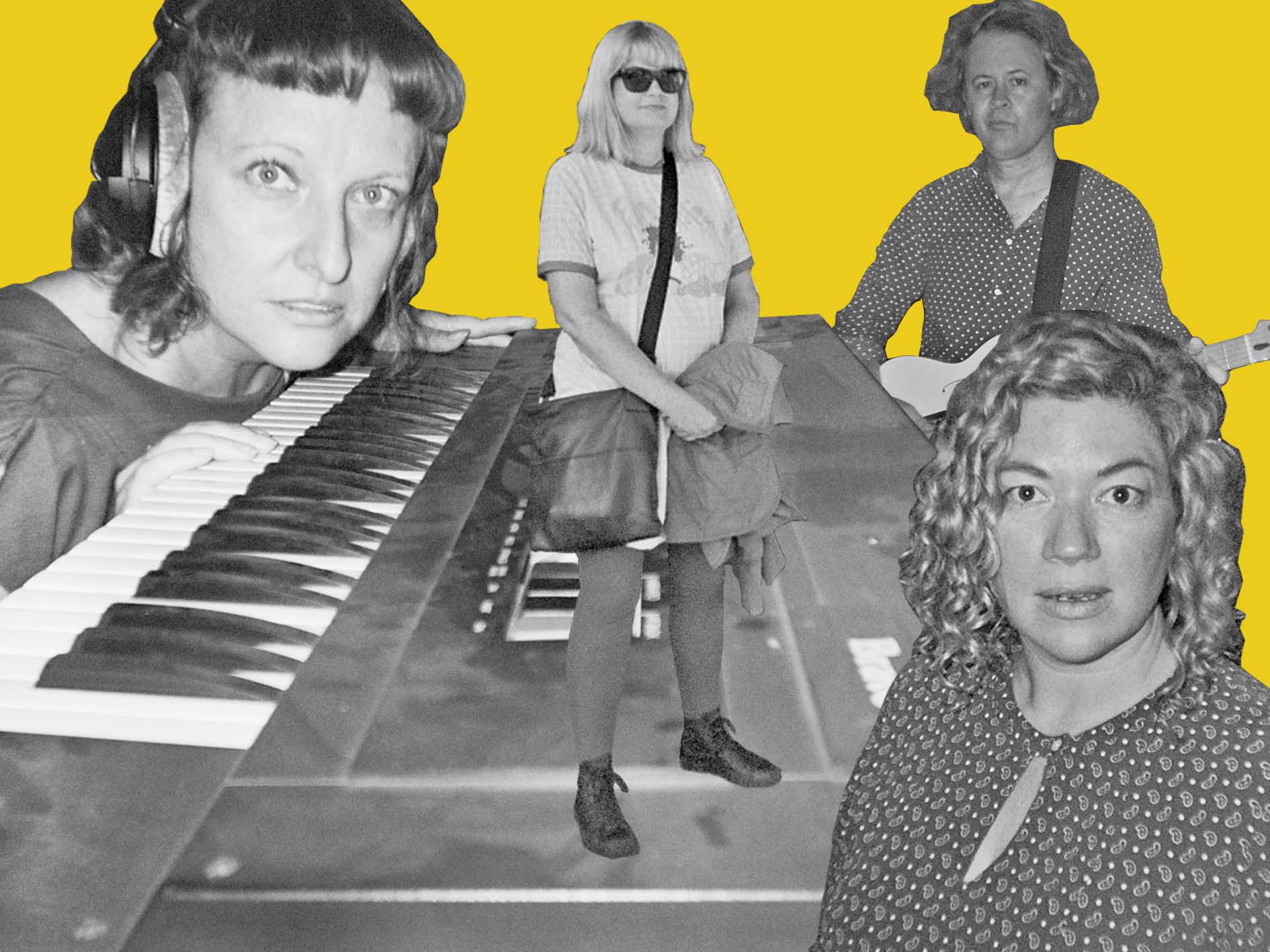 In February, The Stress of Leisure decamped to Melbourne for a week of recording at Phaedra Studios (located in Coburg). We worked with John Lee who has recorded many fave artists of ours – especially the Laura Jean Devotion album, an album we played a lot in the van whilst touring. We've also dug the albums of other artists he's worked with including Lost Animal, No Sister and Beaches but to name a few.
We didn't know what to expect but came away pretty happy with it all. Over five days we worked towards recording ten songs and we mostly got there, bar a few overdubs. Not only was working with John a great experience for us, he also drew out our more punkier artier sensibilities. We were feeding off the energy of the songs. No click tracks. There was a feeling amongst all of us, that things were working out a bit too easy. What was the catch? When were things going to fall in a heap? Ian was complimented by Pascalle for being patient during everything. What was going on!?!
Amongst it all we even managed to catch a couple of live sets from one of our favourite Australian acts – Dave Graney and the MistLY. They played the Memo Music Hall down in St Kilda on a Thursday night and were absolutely on fire. We were lucky enough to play a couple of shows with them in 2012 – one at the Miami Shark Bar which Dave would probably love to recall – and hadn't seen them play as a foursome since. Such a great band in full flight.
We're hoping to mix the album soon and maybe, don't wanna jinx it, it'll probably come out later in 2020. What does it sound like? Good question. It definitely feels more political than our other albums as a lot of the lyrics were written during the horrendous bushfire summer of 2019/20. It definitely feels looser and punkier too. Some killer bass lines. John compared us to a few no wave acts which was very generous of him. Jessica Moore, our resident millennial drummer (and early adopter of technology), said we're more like 'faux wave'. Maybe Jessica's onto something here?
Whatever it sounds like, we look forward to releasing it someday. The above collage is some photos taken during the recording week. Good times.