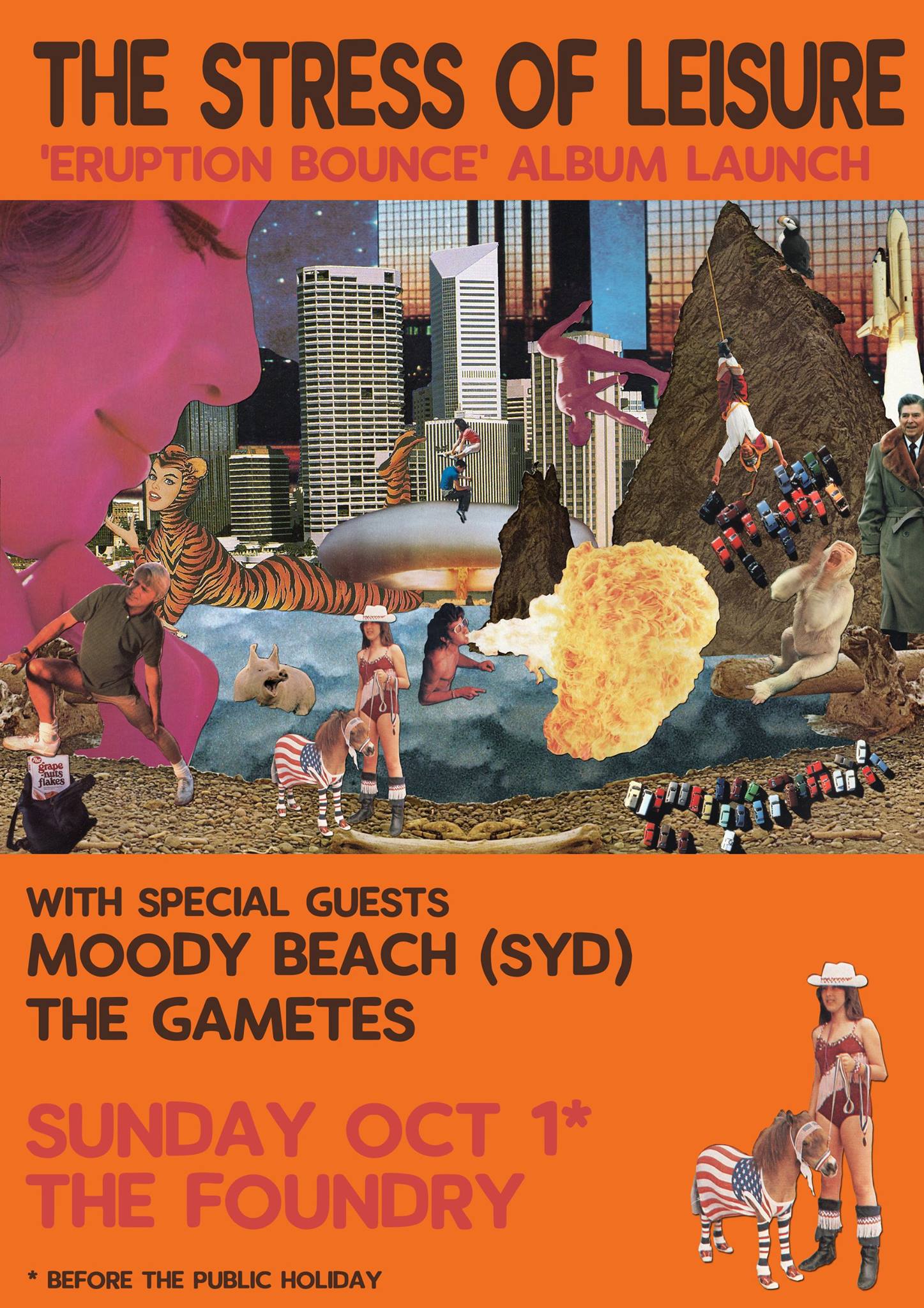 We're looking forward to launching Eruption Bounce this weekend. What can you expect? Most probably a fun time. We've curated, and of course we love the term curated…. ahem, we've curated the finest of lineups.
Get there early for Brisbane locals The Gametes, who are set to begin their performance at 9:00pm. What we like about this band is their professionalism, and adherence to workplace health and safety. Their music is likely to simultaneously make you wonder what you've done with your life, whilst thoroughly delighting you.
Moody Beach on the other hand, are Sydney glamour-babes of the finest order. What's very appealing about this outfit, despite their impeccable fashion-sense, is that they are very courteous. You may find yourself entranced swaying in time to their music, planning your next exotic getaway.
All in all, it promises to be a very fine evening. Even if you arrive brandishing rugby league paraphernalia, we will of course, still give you your due respect…
And don't forget, it's a Queensland public holiday the next day.